hot peanut satay sauce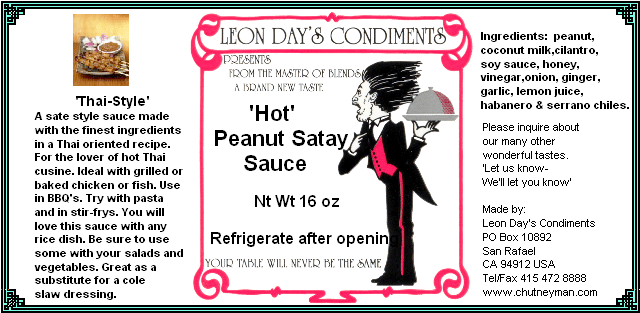 "thai-style"
A sate style sauce made with the finest ingredients in a Thai oriented recipe. For the lover of hot Thai cusine. Ideal with grilled or baked chicken or fish. Use in BBQ's. Try with pasta and in stir-frys. You will love this sauce with any rice dish. Be sure to use some with your salads and vegetables. Great as a substitute for cole slaw dressing.
Ingredients: peanut, coconut milk, cilantro, soy sauce, honey,
vinegar, onion, lemon juice, habanero and serrano chile.
store / shipping policy